Events & Conferences
Specially Chosen Upcoming Prophetic Events and Conferences Recommended by Redding Prophetic and our Partner Ministries!
---
Justice House of Prayer's 15 Year Anniversary Celebration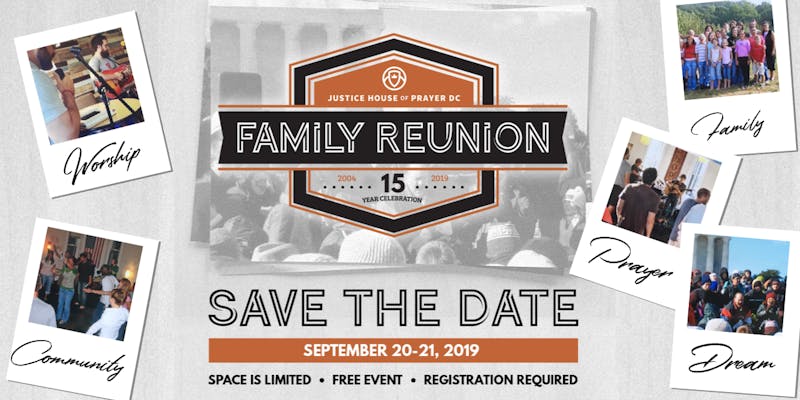 Register Free Here >> https://www.eventbrite.com/e/justice-house-of-prayers-15-year-anniversary-celebration-tickets-59013400670
We invite you to join us for a two-day family reunion where we will gather for a time of fellowship, teaching, and impartation with Lou Engle and Matt and Kim Lockett.
September 20-21
Washington Community Fellowship Church – 907 Maryland Avenue Northeast – Washington, DC 20002
---
Head of the Year 5780 – A New Era – Chuck Pierce – Dutch Sheets
Date And Time
Thu, Sep 26, 2019, 7:00 PM –
Sun, Sep 29, 2019, 12:00 PM CDT
Location
Glory of Zion Int'l
7801 South Interstate 35
Corinth, TX 76210
Register Here>> https://www.eventbrite.com/e/head-of-the-year-5780-a-new-era-registration-65687672597

A new era begins! Sign up now to be with us September 26-29 at Global Spheres Center in Corinth, Texas. Join dynamic speakers such as Chuck Pierce, Barbara Yoder, Blake Healy, Daniel & Amber Pierce, Dutch Sheets, Isaac Pitre, Kent Mattox, Lawrence & Christina Ana, Robert Heidler, and Sunday Sinyangwe as we ring in the new Hebraic decade!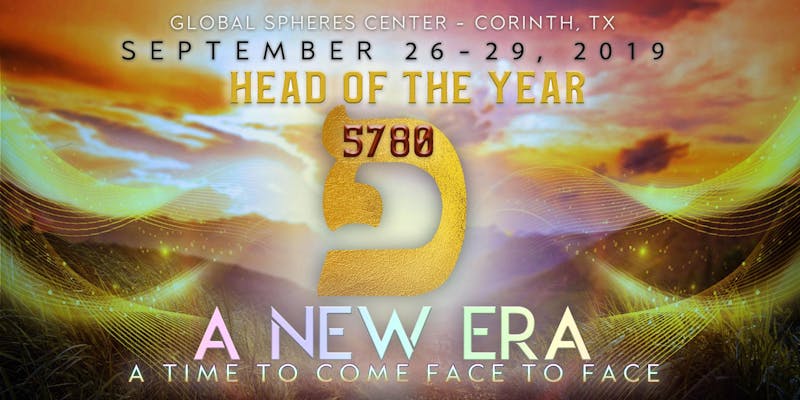 ---
Keith Hudson Arise Conferences
Finding Your Prophetic Voice – September 26 – 28th
http://www.ariseconferences.com/


WAILEA BEACH RESORT
---
Bethel Church – Redding, California

https://www.bethel.com/events/open-heavens-conference/
Open Heavens Conference
Oct 2-4, 2019
---
Good News Rescue Mission – Harvest of Hope Banquet

11th annual fundraiser banquet – Harvest of Hope
October 5, 2019
6-8:15pm
Redding Civic Auditorium
Tables / Tickets:GNRM.org/AboutUs/Events
With special guest speaker: Ted – Golden Voice – Williams
---
Morningstar Ministries Harvest Fest 2019
https://mstarevents.com/harvest2019

October 10-12, 2019
Morningstar Ministries HIM Conference Center
Fort Mill, South Carolina
Rick Joyner, Lou Engle, Sid Roth…and more..
---
Quantum Worship Congress 2019 – The Sound of the Eternal Anchor
October 29 – November 2, 2019 at Grace House – 1946 Florence Boulevard, Florence, AL 35630
Register Here>> https://www.eventbrite.com/e/quantum-worship-congress-2019-the-sound-of-the-eternal-anchor-tickets-63609715371


More Info: https://jnesbit.com/
---
Spirit, Power, & Impartation – with Jeff Jansen, David Hogan, and Charlie Shamp
Thursday Oct 24, 7:00 PM – Saturday Oct 27, 1:00 PM at Global Fire Center, 325 Walla Ct, Murfreesboro, TN 37128, USA
Register Here>> https://www.globalfireministries.com/events-1/spirit-power-impartation


---
Bethel Redding – Leaders Conference

** Register >>
November 6 – 8, 2019
---
Watchman Arise Conference
by Jeremiah Johnson Ministries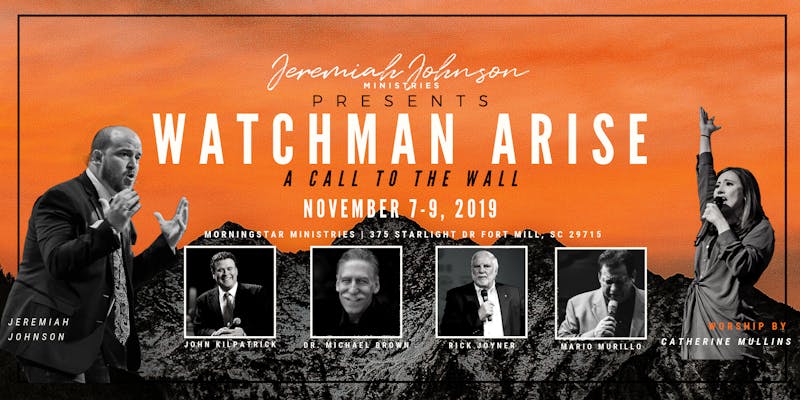 Register >> https://www.eventbrite.com/e/watchman-arise-conference-tickets-65052268085
Date And Time
Thu, Nov 7, 2019, 7:00 PM –
Sat, Nov 9, 2019, 10:00 PM EST
Location
MorningStar Ministries
375 STAR LIGHT DR.
Fort Mill, South Carolina 29715
---
JESUS '19 – DECEMBER 29 – JANUARY 1 – #BEHOLDTHELAMB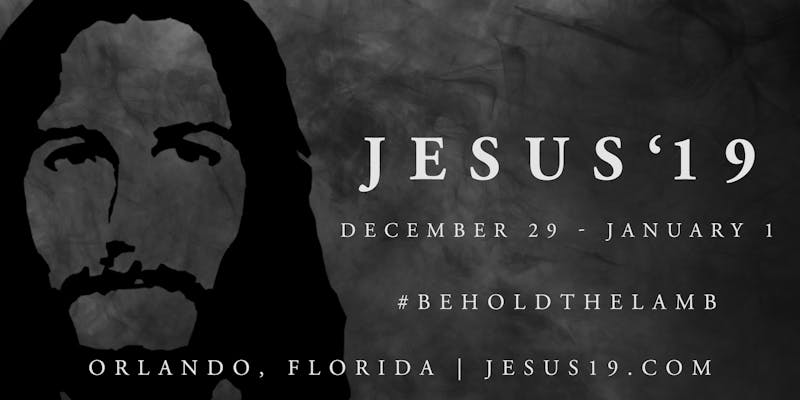 The heartbeat of the Jesus '19 is simple…experience Jesus in a life-changing way. We want the Glory of God. Encounter is what we are after. Jesus has been moving mightily in America and in the rest of the world and we are expectant for a fresh outpouring of the Holy Spirit.
The Holy Spirit placed in the heart of Michael Koulianos to bring the fathers and mothers of the faith together with a rising group of voices. This will be nothing short of a historic time.
Jesus '19 will set hearts ablaze with the beauty of Jesus, His power, and Gospel. Come hungry and He will touch you.
Jesus '19 is hosted by Jesus Image.

REGISTER >> https://www.eventbrite.com/e/jesus-19-registration-53712868636

Date And Time
Sun, Dec 29, 2019, 7:00 PM –
Wed, Jan 1, 2020, 10:00 PM
Location
Orange County Convention Center
9800 International Drive
Orlando, Florida 32819
SPEAKERS >> Michael Koulianos, Jessica Koulianos, Steffany Grertzinger, Daniel Kolenda, Benny Hinn, Rodney Howard-Browne, Lou Engle, Jeremy Riddle, Randy Clark, Johathan & Melissa Helser, Brother Yun, Todd White, Nathan Morris, Claudio Freidzon, Brian Guerin, Ben Fitzgerald, Michael Miller, John Wilds, David Popovici, Eric Gilmour, Jesus Image Worship
---
AWAKEN 2020 – is a massive stadium event that will take place on January 18th, 2020 with expectations on catapulting the nations into revival!
Sat, January 18, 2020 – 10:00 AM – 10:00 PM MST Sun Devil Football Stadium – 500 East Veterans Way – Tempe, AZ 85287
Register FREE Here>> https://www.eventbrite.com/e/awaken-2020-tickets-62630728194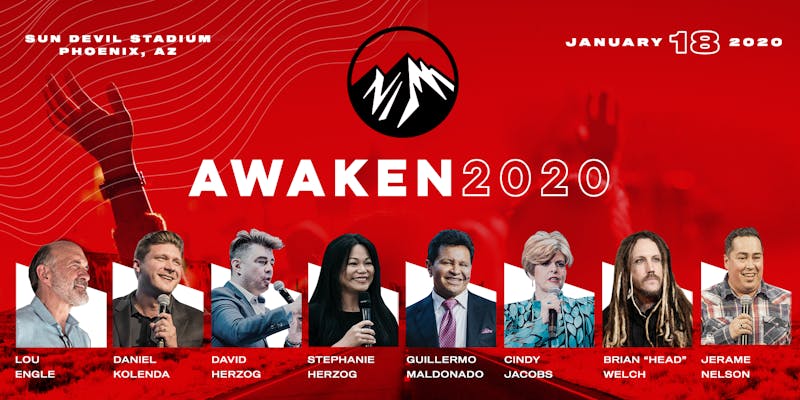 We have gathered some of the most relevant and influential generals of our time together on one stage for one day to press in for the demonstration of the Kingdom of God. Partnering with the AWAKEN2020 team we have Lou Engle, Daniel Kolenda, David Herzog, Stephanie Herzog, Guillermo Maldonado, Cindy Jacobs and Jerame Nelson as well as Brian"Head" Welch and several others. THIS EVENT CAN NOT BE MISSED!!!
AWAKEN 2020 PROMO
#AWAKEN2020
www.awaken2020.com
---